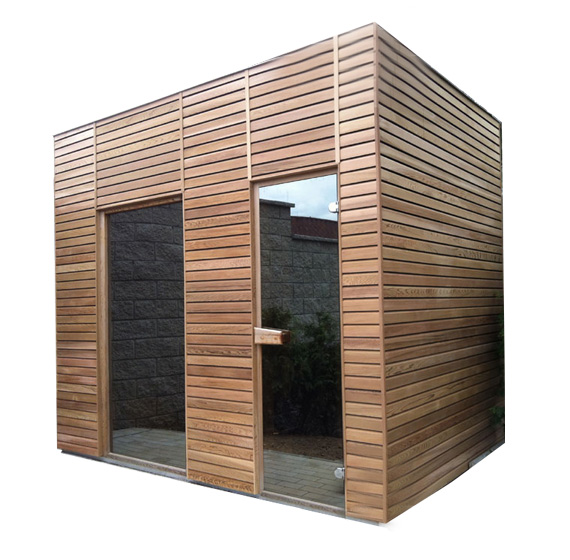 You won't get better experience than having sauna in the open-air living. Exterior saunas are designed for those who have made sauna part of their lifestyle. Sauna available at all times offers a bundle of benefits. Exterior saunas can become an integral part of your garden and perfectly fit into its environment and layout. Thanks to the flexible design options we offer, you can select its shape and harmonize your sauna with architecture of your house, shelter, garden and the surroundings.


Outdoor sauna
from Dyntar, Ltd.

Dyntar, Ltd. 12 reasons
for those who require to have a professional approach,
an original solution and a high quality of accomplishment.

Original solution for your outdoor sauna

Maximun comfort for you during the whole realization

25 years experience in manufacturing saunas

Precise manufacturing of saunas in our own factory

Guarantee of the latest technology

Guarantee of the unusual and modern design

Production of saunas only from the most exclusive materials

Individual approach to design, manufacturig and installation of your sauna

7 years warranty on saunas, infrared saunas and wellness equipment

Lifetime warranty on selected sauna components

Delivery and installation of saunas free of charge

Express customer servis and post-warranty servis


Ask about outdoor sauna online
and get 5% discount

By completing the inquiry form before placing your order you will get an additional discount 5% on the entire supply. Our specialist will contact you immediately to assist you with choosing.