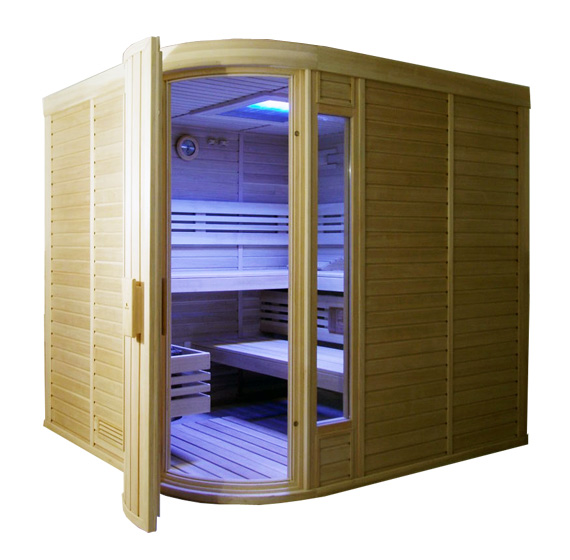 Combi saunas (90/50°C)  They are an ideal solution for those, who consider purchasing infra-sauna and classical sauna in one. If you are thinking of getting this combination we recommend our Combi sauna as a perfect choice. You can either enjoy the benefits and wellness of classical Finnish sauna after your exhausting day or just treat yourself with a quick body warm up using an easy touch display where you select a D-Control symbol for Infra. In a few seconds you get the desired relieve for your stiff muscles. This type of sauna is also made in our highly specialized production plant. All our saunas and infra saunas are tailored to your individual needs and therefore provide for ergonomic and well-balanced design solutions.
Combi sauna
from Dyntar, Ltd.

Dyntar, Ltd. 12 reasons
for those who require to have a professional approach,
an original solution and a high quality of accomplishment.

Original solution for your combi sauna

Maximun comfort for you during the whole realization

25 years experience in manufacturing saunas

Precise manufacturing of saunas in our own factory

Guarantee of the latest technology

Guarantee of the unusual and modern design

Production of saunas only from the most exclusive materials

Individual approach to design, manufacturig and installation of your sauna

7 years warranty on saunas, infrared saunas and wellness equipment

Lifetime warranty on selected sauna components

Delivery and installation of saunas free of charge

Express customer servis and post-warranty servis


Ask about combi sauna online
and get 5% discount

By completing the inquiry form before placing your order you will get an additional discount 5% on the entire supply. Our specialist will contact you immediately to assist you with choosing.